How do I know if a Registered Clinical Counsellor is right for me?
Registered Clinical Counsellors offer counselling as a legitimate source of support in a crisis situation. But you don't have to be in a crisis to benefit from counselling. People come to counselling to gain insight and self-awareness, to gain emotional agility, build coping skills or improve relationships. The ultimate goal of counselling is up to you. We offer a safe place to explore yourself and a collaborative relationship to work towards your goals. Or we can just listen. You are in the drivers seat. If you're still not sure if counselling is right for you, book a free consultation with the therapist of your choice and learn more.
How do I pick a Registered Clinical Counsellor?
Comfort, connection and qualifications are all important when you're looking for a therapist (at least a Master's degree and registration with a provincial or national association). Once you find someone qualified, make sure to sit with them and ask any questions you may have. It's our job as therapists to tell you what you need to know, and it's our job to make sure you're informed with the right information to make a decision BEFORE you dish-out money or emotional energy. 
What are the risks and benefits of Counselling?
As we work towards your goals, you may start to feel better, stronger or relieved. But counselling can also stir up old feelings, negative feelings or leave you feeling raw. It's important to know that this is a normal part of the process. We can't guarantee that you'll feel better after each session, but there should be some forward momentum. And you should always feel safe and empowered with your therapist. We may be guiding the process but you are in the drivers seat and your own wisdom should be leading the sessions. 
What about confidentiality…can you keep what I tell you private?
Absolutely! Everything we talk about in session is confidential. The only time your therapist is allowed to break confidentiality is when there is an immediate risk of harm to yourself or another person, if a child is a risk of harm, or if a judge were to subpoena our records. 
Why do I have to book a consultation first?
The free consultation is not required, but it is recommended. It's a good chance for both you and your therapist to make sure that it feels like a good fit before sharing intimate details of your life. And, it also gives you counsellor a chance to make sure they eels are qualified to help with your specific concern. If our counsellor feels like they are not qualified, they will help you find someone better equipped. And it gives you a chance to 'shop around' and make sure you find the right therapist .
What is the difference between Registered Clinical Counsellors, Social Workers and Psychologists?
Mental health workers vary in their training, scope and beliefs around health and wellness making it difficult waters to navigate. Below is a brief summary.. if you want more information feel free to contact us with specific questions. 
Registered Clinical Counsellors
Registered Clinical Counsellors have at least a Masters degree and are trained in a variety of areas. We are able to help a wide-array of clients with varying concerns. Many counsellors choose to focus their practice on a few specific areas, such as couples counselling, depression, and anxiety, trauma or eating disorders. RCC's can be found working in a variety of settings from private practice to government-funded community and hospital programs. The simplified general perspective of counsellors is a shift from the more traditional medical model, viewing clients as the expert in their lives. As a result, counsellors often assist clients with issues beyond what is considered a mental health issue, such as making decisions about life transitions, developing a greater understanding of themselves, and creating stronger relationships with others.
Social Workers
Social Workers are another type of health practitioner who usually over support in a more practical sense by helping clients acquire housing, job training or basic life skills. Some choose to work in child protection, family preservation, and other activities that promote client well-being. Some social workers, however, choose to focus on developing themselves as therapists. These social workers are able to register at Registered Clinical Counsellors with the BCACC and may be covered by your extended health benefits.
Psychologists
Psychologists go beyond the 6 years of education required to become a Counsellor and go on to complete a PsyD or PhD. They are qualified to do everything a Registered Clinical Counsellor can do, but they are also able to administer comprehensive assessments, and utilize diagnostic tools to assist in mental health diagnoses and treatment. Because of the extra (and intensive) training and education, they usually charge much more than counsellors do.
At the moment, the term counsellor is not a regulated term in British Columbia. Therefore, anyone can call themselves a counsellor, a coach or a support worker with litttle to no education. Passion and personal experience simply does not make someone qualified to help. The scary thing is, these people are often unaware of what they don't know and they can cause serious harm. And they don't have a registrative body ensuring quality care. Check out this article for more on the dangers of unregulated practitioners. Make sure the professional you choose has at least a Master's degree and is registered with BCACC, BCCSW or BCPA.
What are your fees and how do I pay?
Our fees range from 90$ to 285$ a session; depending on the experience level and education of the therapist. Juniper Counselling is a teaching clinic; therefore, sliding scale is an option with our student therapists.
Will insurance cover my counselling?
Many extended health programs cover Registered clinical Counsellors, but you will have to look at your coverage and make sure. If they cover social workers or psychologists instead, you might be able to speak with your human resources deparment to alter your coverage plan. We are happy to help you navigate these waters, but speaking directly with your HR department is key.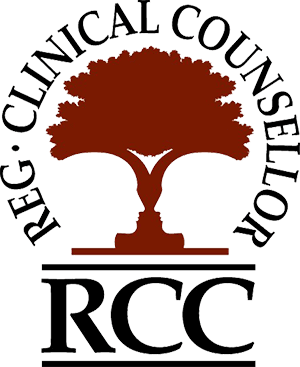 Book An Appointment Today
At Juniper Counselling we believe in the capacity to let go of old patterns, create new meaning and live vibrant lives. Whatever you are facing, you don't have to face it alone. We can help. Book a free consultation to learn more.